What are the seasonal changes in the energetic value of macrozooplankton and fish in the Barents Sea? How might these changes affect an organism's susceptibility to stress?
Project description: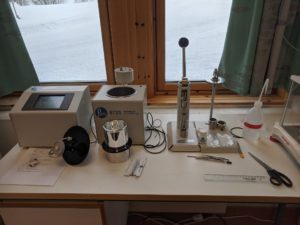 The Arctic, and in particular the Barents Sea, is experiencing the effects of climate change more intensely than anywhere else on the planet, as well as being faced with increasing interest in a range of industries including petroleum exploration, fisheries expansion and "last chance" tourism. Dealing with such multiple stressors can greatly impact the fitness of individual organisms and the quality of prey for higher trophic levels. These changes can tropically cascade through the food web and hence cause ecosystem wide effects.
With stress comes an energetic cost to the organism, which will ultimately alter the energy flux through the food web. Considering this, assessing the energetic value (e.g. lipid, protein and calorie content) of key prey species can serve as a valuable baseline from which predictions can be made about the impact of multiple stressors to the Barents Sea ecosystem.
More so, in a highly seasonal system like the Arctic, it is important to consider intra-annual variation in energetic value, and how stressors may have more impact at different times of the year, especially when an organism may be in a low fitness state.
This project aims to determine the seasonal energetic values of key zooplankton and fish species, using samples collected on quarterly cruises in the Barents Sea. The samples will be analysed using Bomb calorimetry, as well as various biochemical methods.
The project involves: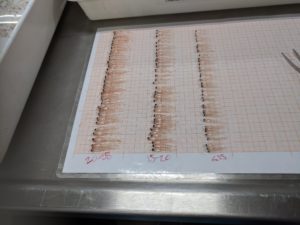 At the moment, there is the opportunity to help out with:
– Fish dissection
– Sample preparation (freeze drying and homogenizing samples)
– Aiding in bomb calorimetry analyses
Starting date/period: 
June 2022
Prerequisites:
It would be ideal for the student to have some previous lab experience, especially in fish dissection.
However, this is also a great opportunity to gain skills and I would view enthusiasm to learn as the most important requisite!
Experience/skills to be acquired:
Student(s) will gain a range of basic lab skills, as well as more specifically fish dissection and anatomical identification and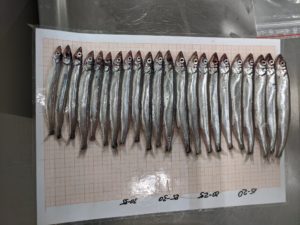 learning bomb calorimetry theory and methodology.
Involvement: 
Can be decided by the student, up to 40 hours.
Interested by this project? Need more info? Contact:
Robynne Nowicki
Project number: 12